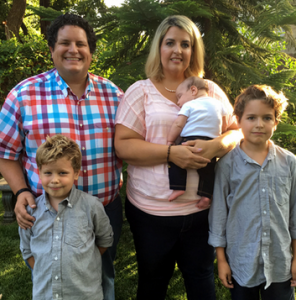 We are missionaries in Spain! We are currently ministering in the city of León, in northern Spain. Gus graduated from the Master's seminary with his MDiv in May 2009. We've been married since July of 2001 and have been blessed with Cael Athanasius, born May of 2007 and Coen Chrysostom born February of 2010.
Goals:
Our Ministry goals in Spain are:
Serve in our local church in León by discipling men and developing lay-leadership.
Train expositors through the ministry of BEREA Bible Seminary.
Current Ministry:
Gus teaches at Berea Bible Seminary. He is also very active in their local church through preaching, leadership development and discipleship.
Melissa is involved at home caring for their children, as well as being hospitable to their many guests and teaching and mentoring in the churches women's ministry.