CALVARY BIBLE CHURCH - COVID-19 RESPONSE
COVID-19 UPDATE
There will be regular Sunday School classes this Sunday (July 26) from 9:30-10:30. Adult Bible Fellowship meets in the Worship Center. Youth grades 7-12 and grades 3-6 meet upstairs in the FLC. PreK and K-2nd meet downstairs in the FLC.
We will have one in-person service at 10:45 this Sunday (July 26). Livestream will air around 11:25.
Check back for further updates.
(UPDATED 7/20/20)

On July 26, 2020 until further notice we will be holding Sunday School classes starting at 9:30.
One worship service will be conducted at 10:45.
Visitors are welcomed at either event, but we ask for members to comply with the information sent to you.*
Our policies reflect the Tennessee Pledge: Reopening Tennessee Responsibly: LINKED HERE
Pastor Dave's sermon will be livestreamed, airing approximately 11:25 A.M.
*We ask that you NOT attend if:
· You have been exposed to someone who has tested positive to COVID-19.
· You have been diagnosed with COVID-19 and have not yet been released by your physician to again be around other people.
· You are experiencing a cough, shortness of breath, sore throat or fever.
· You have a chronic cough you believe is due to allergies.
· You have had new loss of taste or smell.
· You have had vomiting or diarrhea in the last 24 hours.
*We ask you that you practice social distancing (stay 6 feet apart).
· This will require you to spread out in the auditorium and not congregate in small groups either inside or outside the Worship Center.
· Please practice good respiratory etiquette when coughing or sneezing.
· Wearing a mask is optional.
· Please, NO HUGS, KISSES, or SHAKING HANDS.
The Triumph of Saving Grace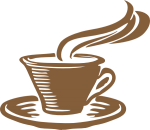 Join us in the Family Life Center for coffee and other hot beverages prior to Adult Bible Fellowship, which is held in the Worship Center.
PLEASE NOTE: UPDATED 7/20/20: THERE WILL BE ONE IN-PERSON SERVICE at 10:45 A.M. ON JULY 26, 2020.
The sermon will be livestreamed around 11:25.
All Sunday School classes (Adults, Youth, Children) are meeting at 9:30 on 7/26/20.
There is baby nursery (age 0-2) offered during SS and service, but there will be no childcare (PreK) during the service. Also no Coffee Fellowship or Fellowship Lunches until further notice. Check the announcement above for information on our service.
9:30-10:30 SUNDAY SCHOOL **PLEASE NOTE: NO Sunday School for any ages on these dates in 2020: Sept. 6, Nov. 29, or Dec. 27 due to holidays.**
CHILDREN'S MINISTRY - Age 3 through 6th Grade – Programs take place in the FLC from 9:30-10:30 using Generations of Grace and/or Answers in Genesis Lessons
YOUTH MINISTRY - Grades 7-12 - Meets upstairs in the FLC from 9:30-10:30 using Gospel Project curriculum.
Adult Bible Fellowship (Worship Center) and Student Ministries (FLC)

9:30-10:30 Class Time
10:30 Parents pick up children from Sunday School
Infant Nursery Available (FLC) during Sunday School and Worship Service
10:45-12:15 WORSHIP SERVICE - PLEASE NOTE THAT FOR NOW DUE TO COVID-19 WE WILL HAVE CHURCH SERVICE ONLY AT 10:45. See above for more details.
All Ages
Nursery (Infant and Preschool - FLC) available during Sunday School and Worship Service
Weekly Fellowship Meal (Immediately following the conclusion of Worship most Sundays in the FLC) $2 per person donation recommended and side dishes to share for regular attenders. Visitors are welcome to join us for free!
---
What an amazing privilege we have to gather together as a church, which means, "the called out ones." By the grace of God we have been transferred from the kingdom of darkness into the kingdom of light. The Holy Spirit has transformed us by breathing spiritual life into what was once a spiritual corpse. He has drawn us into fellowship with the living God and with one another. Though we are still in the world, we are no longer of the world and our lives are now united to Christ who is the Head of the church, the body of Christ, in which we all find our very life and eternal joy.
As we come together to worship our glorious God on this Lord's day, please remember that He is supreme in all we do. We must remain committed to God-exalting theology, to a God-centered worldview, to God-honoring worship, to God-driven convictions that result in a God-glorifying life.
May everything we do together in this place exalt the majesty and excellency of Christ, our Savior and God, for we are "a chosen generation, a royal priesthood, a holy nation, His own special people, that (we) may proclaim the praises of Him who called (us) out of darkness into His marvelous light" (1 Peter 2:9).
David Harrell Pastor-Teacher
---
Our Passion For The Pulpit
". . . we exist to equip the saints through expository preaching, teaching . . ."
Saints cannot be equipped for godly living and service apart from precise theology (Ephesians 4:11-16). This is the goal of expository preaching and teaching. The term "exposit" literally means to expound or explain in a detailed manner. Expository preaching is therefore a doctrinal proclamation of the Word of God derived from an exegetical process that is concerned only with the revelation of God, not the wisdom of man, and therefore carefully conveys the God-intended meaning of a text, passionately applying that meaning to the contemporary issues of life with an internal zeal and authority that cannot be extinguished.
Although this kind of preaching and teaching is rare in contemporary evangelicalism, since this was the method exemplified in the Bible (Neh. 8:8; Acts 7:2-53; 8:27-35; 20:26-27; Luke 4:16-22; 24:27, 32, 44-47), and since we have a divine mandate to "preach the Word" (2 Timothy 4:2), we believe that this is the God ordained method and we remain committed to it.
Current Study: 2 Corinthians
I invite you to join our exposition of Paul's second epistle to the Corinthians, a deeply personal letter that allows the reader to sympathize with his afflictions and learn much about the nature of God's comfort in the midst of them. Here the Spirit of God reveals much about the person and work of the Lord Jesus Christ who died as our substitute, and also about the person and work of the Holy Spirit who guarantees our salvation. But here we will also discover more about the person and work of Satan, the "god of this age" (4:4); that diabolical deceiver and leader of human and angelic shysters we encounter every day. However, against the horrific blackness of his kingdom of darkness the magnificent diamond of God's sovereign grace to save and glorify repentant sinners shines all the more brightly. I'm sure you will find the theological depth of this study combined with the practical nature of its applications to be both edifying and encouraging as together we exalt the Lord Jesus Christ, that in all things He might have the preeminence.
~ Pastor Harrell
A book that exhorts and encourages Christian ministers and leaders to be committed to the principled model for successful ministry that God has established through the teaching of the New Testament.
America the Battlefield: the Neglected Solution
As America continues to descend into an abyss of anarchy and civil war, any reasonable person must admit that the root cause of our nation's problems extend far beyond systemic racism and racially motivated police brutality—a claim many argue is a politically motivated myth that cannot be supported by the data.
Pastor and author, David Harrell has written a small tract that presents the neglected solution—a biblical solution that God has revealed in His Word. We are making it available as a downloadable, illustrated, printable PDF. Fold it in a tri-fold along the dotted lines, and there you have it—a little leaflet, ready to share with friends, neighbors, and colleagues at work and school.
---