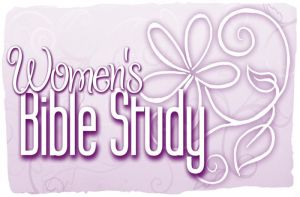 PLEASE NOTE: There will be no Sunday School, Adult Bible Fellowship, Worship Services, Fellowship Lunches, Midweek Devotionals, Bible Studies, or any other in-person church events until further notice. Check the announcement on our home page for information on our livestreamed programs. (Updated 3/18/20)
CBC's Women's Bible Study will begin ‪on Saturday, January 18, 2020 from 9-10:30 A.M.‬ in the FLC. It will continue through April on the 3rd Saturday of each month (‪Feb. 15‬, ‪Mar. 21‬, ‪Apr. 18‬). Martha Lohman has been studying and preparing a study entitled, "The Book of Job: Cultivating a Higher View of God." If you are interested and would like to sign up, please RSVP HERE. High-school-age girls are welcome to register as well. We hope you will join us!

There will also be a Women's Summer Garden Party and a new Bible study beginning on June 20, 2020 from 9-10:30. Plan to join us!
For more information on Calvary Women's Ministries, please email us: churchoffice@cbctn.org
---