PLEASE NOTE: The SWAP SHOP exists only as a method of communication between members and regular attenders of Calvary Bible Church who have signed up to receive our weekly newsletter. Calvary Bible Church is not involved in the transactions other than as a convenient communication method. Calvary Bible Church is not responsible for any of the items listed, given, or sold, and receives no revenue from these sales. All transactions are the responsibility of those who use the SWAP SHOP. ~Policy Updated 8/26/18; Items may be posted for up to two months. ~Updated 8/22/22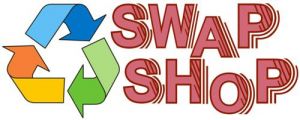 Submit items to Church Office.

PLEASE SUBMIT YOUR ITEMS - SELLING or IN SEARCH OF!
Updated info!
Organically Raised/Pasture Raised Eggs
Hey CBC Family! God has continued to bless us and others in serving with Greater Provisions here at CBC and in KY. With our goal of finding a way to save families money, we wanted to share that we have been able to bring the cost down to $3.50 per dozen (cartons are included if needed). If you have any interest, please send us a quick email or text with your information and the amount you have interest in (one time or weekly), and we will message back as quickly as we can. Any amount given beyond $3.50 per dozen goes towards discounting and giving eggs to families that need help with the cost. We will have the eggs available for pickup, after the Sunday service in the parking lot. Please send any questions to us at: (270) 216-3536 or Eggs@greaterprovisions.org
Posted 5/31/23
For all toys/puzzles listed below text Coralee Ufen at 615--4386712
From Left to Right:
Littlest Pet Shop Puppy Pals $3; Littlest Pet Shop Feline Friends $2.30; Littlest Pet Shop Equine Buddies $2.10
From Left to Right: Littlest Pet Shop Various Pets $7; Littlest Pet Shop Double Scene Light-Up room with Zoe the Glamorous Dog $5
From Left to Right: Littlest Pet Shop Bird Buddies $1; Littlest Pet Shop Accessories each bag $0.75






From Left to Right: Kittens and Puppies $0.75; (2nd picture) Lisa Frank Puzzles $1 for both (top puzzles together), $3 for bottom puzzle; My Little Pony puzzle $0.25


From Left to Right: Magical Horse Puzzle $2.50, Cupcake puzzle $10, My Little Pony figures $10

My Little Pony Pinkie Pie w/accessories $2; Equestria Girls Pinkie Pie's Splashy Art Class $1.50; Shopkins Assortment $2 (all surprise packages contain shopkins)
From Left to Right: Animal Jams Fox Princess CAstle Room and Accessories $8; My Little Pony Pop figures and sets w/stickers $4
My Little Pony Pop Sugar Cube Corner with Pinkie Pie and accessories $10
Posted 5/27/23
In Search Of:
We are currently looking for a minivan and wanted to ask the church if anyone may know of any with lower mileage that may be for sale. We don't have a large budget but are open to any leads, and are grateful for any help in this area.
Tim and Joanna McDougald (615-975-5398)
Posted 5/25/23
Samsung Washer and Dryer - purchased brand new from Costco, only 7 months old. Needing to sell because new home already has a washer/dryer. Earliest it can be picked up is June 10th.
Specs:5.0 Cubit Ft Top Load Washer with Super Speed/7.4 Cubit Ft Electric Dryer with Steam Sanitize+. Asking $900
contact Rachel Toler rmaddenflute@gmail.com



Posted 4/11/23
3 Panasonic cordless phones and answering machine. Make offer. Text Wendy Sanders 615-496-3150
Posted 1/24/23
True Tales with Diana Waring
Answers in Genesis
3 Disc (like new)
FREE
Dana Harrell
615-686-1766 or
dana.harrell@gmail.com
Digging Deeper with Diana Waring
Answers in Genesis
2 Disc (missing 1st one)
FREE
Dana Harrell
615-686-1766 or dana.harrell@gmail.com

POSTED 1/16/23

A crib barely used - maybe for 6 weeks while at the grandparents' house.
Been in storage since. Free. Jessica FitzPatrick
jessicafitzpatrick1516@gmail.com Or text 779-548-1067