---
EMERGENCY MEDICAL TRAINING SEMINAR June 23 from 8-4
Please RSVP for the training by Friday, June 22 if possible, and also RSVP for the catered lunch HERE
Or contact ChurchOffice@cbctn.org for more information.

Calvary Bible Church, 5245 Highway 41A, Joelton (I-24, Exit 31) is pleased to offer Emergency Medical/Trauma Training for the Middle Tennessee community. These are difficult and treacherous times for our churches and communities in general. With the goal of offering expert training and instruction for the increased survivability of victims of trauma until the trained medical experts arrive, we are hosting a training session by Nick Castenada (bio below).
Not only have we witnessed unthinkable violence in our Middle Tennessee communities, we also know that such events as mowing the lawn, climbing ladders, or accidents with a sharp kitchen knife can result in life-threatening injury. Calvary Bible Church wants to equip the attendees with the latest and most effective techniques and information for doing all possible to enhance survivability until the trained and equipped medical professionals (ambulances) arrive on scene. How tragic it would be if due to the lack of training/information, a trauma victim died, when the procedures taught in this session might have achieved survival.
Please join us at Calvary Bible Church, 5245 Highway 41A, Joelton, on Saturday, June 23rd at 8:00 A.M. for this free and vital instruction. Voluntary contributions will be accepted to cover the speaker's travel expenses. Session should adjourn at roughly 4:00 P.M. Lunch arrangements are available at a cost of $10 each, or bring your own. See below for directions.

Nick's Credentials
Nick is originally from El Paso Texas. Following high school Nick enlisted in the U.S. Navy. He served in the Navy for twenty-six years as a Navy Corpsman. During his service as a corpsman, Nick spent the majority of his time assigned to Marine Infantry units. Nick served multiple combat tours in Iraq, where he served with the elite Marine Recon Battalions.
His experience includes treating all manner of combat trauma under fire. Nick has been involved in treating single Marine combat casualties as well as responding to mass casualty events involving Marines, Iraqi civilians, as well as enemy combatants. Nick's drive and focus have been responsible for saving the lives of some of America's most elite warriors.
Since his retirement, Nick has continued to serve as a security contractor with the U.S. Department of State's Worldwide Protective Services program. Nick has been teaching tactics, weapons, and of course medical classes to the men and women who protect U.S. Embassies in some of the most dangerous countries on earth.
Nick will be bringing his experience to us at Calvary Bible Church. He will be here to teach us how to administer first aid in the aftermath of a traumatic event. This training will be focused on those steps we can take in the immediate aftermath of an event to increase the survivability of victims until emergency medical professionals arrive.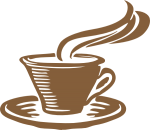 Join us for coffee and other hot beverages prior to Sunday School in the Family Life Center.
9:00-10:30 SUNDAY SCHOOL (School Year)
SUMMER SCHEDULE: 9:15-10:30 Generations of Grace and game time for current grades K through rising 6th graders. (June, July, August)
AWANA (Age 3 through 6th Grade – Program takes place in the FLC)

9:00-9:10 Gathering and Opening Services
9:10-10:25 Games, Handbook (Bible Memorization), Generations of Grace Bible Lesson
10:25-10:30 Closing Services

Adult Bible Fellowship (Worship Center) and Student Ministries (FLC)

9:20-10:20 Class Time
10:25-10:30 Parents pick up children from AWANA/Sunday School

Infant Nursery Available (FLC) during Sunday School and Worship Service
10:45-12:15 WORSHIP SERVICE
All Ages (Worship bags are available for younger, school-age children – Worship Center)
Nursery (Infant and Preschool - FLC) available during Sunday School and Worship Service
Weekly Fellowship Meal (Immediately following the conclusion of Worship some Sundays in the FLC) $2 per person donation recommended
---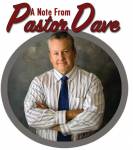 What an amazing privilege we have to gather together as a church, which means, "the called out ones." By the grace of God we have been transferred from the kingdom of darkness into the kingdom of light. The Holy Spirit has transformed us by breathing spiritual life into what was once a spiritual corpse. He has drawn us into fellowship with the living God and with one another. Though we are still in the world, we are no longer of the world and our lives are now united to Christ who is the Head of the church, the body of Christ, in which we all find our very life and eternal joy.
As we come together to worship our glorious God on this Lord's day, please remember that He is supreme in all we do. We must remain committed to God-exalting theology, to a God-centered worldview, to God-honoring worship, to God-driven convictions that result in a God-glorifying life.
May everything we do together in this place exalt the majesty and excellency of Christ, our Savior and God, for we are "a chosen generation, a royal priesthood, a holy nation, His own special people, that (we) may proclaim the praises of Him who called (us) out of darkness into His marvelous light" (1 Peter 2:9
).
David Harrell
Pastor-Teacher
---
Our Passion For The Pulpit
". . . we exist to equip the saints through expository preaching, teaching . . ."
Saints cannot be equipped for godly living and service apart from precise theology (Ephesians 4:11-16). This is the goal of expository preaching and teaching. The term "exposit" literally means to expound or explain in a detailed manner. Expository preaching is therefore a doctrinal proclamation of the Word of God derived from an exegetical process that is concerned only with the revelation of God, not the wisdom of man, and therefore carefully conveys the God-intended meaning of a text, passionately applying that meaning to the contemporary issues of life with an internal zeal and authority that cannot be extinguished.
Although this kind of preaching and teaching is rare in contemporary evangelicalism, since this was the method exemplified in the Bible (Neh. 8:8; Acts 7:2-53; 8:27-35; 20:26-27; Luke 4:16-22; 24:27, 32, 44-47), and since we have a divine mandate to "preach the Word" (2 Timothy 4:2), we believe that this is the God ordained method and we remain committed to it.
Current Study: I Corinthians
Paul's first letter to the Corinthians is primarily an exhortation calling those who have been made holy to act holy, to separate themselves from the values and lifestyles of Satan's world system in opposition to God—a much needed correction in an age where many professing Christians believe the church must become like the world in order to win it to Christ.

Here the inspired apostle will expose common themes of wickedness that can be found in every church, like worldliness, immorality, and factionalism. He will address matters like the danger of worldly wisdom, the importance of being stewards of the mysteries of God, issues pertaining to marriage, singleness, divorce, and remarriage, Christian liberty and genuine worship, the roles of men and women in the church, the Lord's Supper, spiritual gifts, the hope of the church found in the resurrection, and matters pertaining to financial stewardship.

We invite you to join us as Pastor Harrell carefully explains and applies this most instructive and encouraging letter that is as contemporary today as it was in the first century when it was written.